Adventure Days Class List
Below are the classes/clinics being offered…subject to change
Adventure Days

Classes and Clinics:
Classes
Navigation:
Proper use of a GPS, track editing, data entry for rescue and more (Jim Hyde) This class covers basic GPS tech with a focus on the four basic areas of use. Creating routes, navigating to a waypoint, using trackback and managing the data in your computer.
Tire repair products & options:
Plug it or patch it? "what's right for you" (David Diaz from Irv Seavers BMW) Many riders have never repaired a tire and if you plan to spend any time at all in the back country you NEED to know how to repair a tire. This one hour class covers the basics of tire repair – plugging and patching – what is "safe" and what's not after a repair.
Diagnostic troubleshooting of your motorcycle using your smart phone - (Ted Porter from GS911):
As motorcycles become more sophisticated so do our options to diagnose and repair problems in the field. The GS 911 is an amazing device that pairs to your smart phone and allows you to trouble shoot and reset many "faults" in the field.
Back country communications 101, Satellite internet, text and phone options. Satellite internet, text and phone options.
Advances in back country communication keep coming. Learn about portable internet hotspots that work anywhere in the world, Two way satellite driven text devices and phones with reasonable calling plans. Peace of mind and safety are tied to the ability to communicate, Learn about it in this one hour session.
Riding gear tech.How todays science fabric can keep you dry, cool and safe all at the same time. (Mark Kincart from Klim)
Did you know that there is fabric made so well that a single molecule of water cannot fit through the threads of the fabric? Learn how waterproof gear can still let air pass through, but keeps water out. Learn about advances in armor and more in this 1.5 hour talk geared to keeping you safe In the event of a mishap.
Surviving the unexpected - A former Navy Seal will talk about mind control and stress management when things go to hell.
Staying calm in high stress moments - snow, flash floods and accidents other things? (Wes Inskeep) During this fascinating talk Wes will share his personal experiences about stress management when things go really bad. How to stay focused, think clearly and solve problems (1.5 hours)
The science of off road lighting - (Glen & Kurt from Clearwater Lights)
Advancements in LED technology have benefited the Adventure Motorcyclist greatly. Less power drain, brighter illumination and more. Auxiliary lighting for back country travel is an absolute necessity. Learn all about it in this 1.5 hour talk.
First Aid for the adventure motorcyclist - First Aid, what to do … and when to call for help!
Basic first aid is important for anyone – learn what you need to know and pick up some tips from RawHyde paramedic Sharif Massoud and Wilderness first responder Adam Timm.
Tire changing – by hand and by machine -
Whether you want to save a few bucks and change your own tires, or perhaps you've torn a sidewall and cannot repair the tire – this clinic is "hands on" and will give you the confidence to change your own tires, along with some tips on making it easy!
Packing for a trip - This clinic will include a sample packing list that gives you a complete list of what you "might" want to pack.
Then we'll discuss the logic of packing your bike. Heavy stuff down low, frequently used items easily accessible etc. There are a lot of tips that make life on the road easier once you think it through. Let the experts Mosko Moto share their experience with you.
Expedition preparedness & lessons learned from expedition 65 - This is a "how to plan your own big trip talk with Q&A session with Jim from RawHyde Adventures
Jim and 12 other riders spent 70 days navigating from Colombia to the "end of the world" in Ushuaia, Argentina in late 2016. Jim will share his and the groups experiences in this 1.5 hour session. Thinking of planning your own big trip? This will be helpful – curious about bike prep? customs, border crossings, navigation and more – this is the session on "how to do it" !
Staying safe in high risk areas! - Hostage rescue specialist Brad Barker will talk about adventure travel through high risk environments.
Brad will share real life stories of people who have been taken hostage and the steps that could have been taken to prevent it. Brad has traveled the world over both professionally and by motorcycle and this fascinating 1.5 hour session is a must see for anyone who'd like to travel to someplace "dodgy".
How Bluetooth communications really work - (Jay Joo from Sena Technologies)
Bike to bike communications have changed a lot in the last few years due to "Bluetooth" technology. Few people really understand how that works and Jay from Sena Technologies will take the mystery away for you. The Sena system allows up to 8 riders to connect together to share their ride, talk on the phone and listen to music… (all at the same time) Jay will also share some information on upcoming advancements in Bluetooth.
The "Engineering" behind the motorcycle crash protection products - (Jeremy Lebreton from AltRider)
Let AltRider founder and owner Jeremy Lebreton share his knowledge of the science and design of world class crash protection for motorcycles. AltRider is one of the leaders in the field of Adventure Bike crash protection which should be the very first purchase for any adventure bike owner!
Riding position and how it affects you - Riding "position" is a very important aspect of comfort and control when you're riding an adventure
Bike "off road". Learn the nuances of proper weight shifting, leaning and counter balancing. (Jeremy Lebreton from AltRider) one hour.
Going where the rental bikes aren't - Mosko Moto
Join Mosko Moto to gather some insightful info for remote international travel and enjoy Happy Hour presented by Ninkasi Brewing Company! Our model for a sustainable, lifelong RTW trip is to do it one month at a time. We are enchanted by finding the wackiest, most interesting places in the world to visit and dropping in for 4-5 weeks, allowing us plenty of time for adventure and maximum cultural immersion in each location. Given that we usually travel with a relatively tight budget, to locations with limited tourist infrastructure, bike rentals are not usually an option. This presentation will teach you how to find the bike, plan the trip, and some other important stuff in between. Oh! An important disclaimer, we are in no fashion experts on this topic, nor any other...it's undoubtedly a work in progress.
Suspension setup - Taking the mystery out of it all. (Ted Porter from BeemerShop, distributor of multiple suspension brands for all makes.)
Suspension is always looked at as a black art… and most folks don't know the difference between compression and rebound, but a proper set up of the suspension can make all the difference in your riding comfort. Spend an informative hour with Ted Porter and learn about the importance of properly adjusted suspension.
Center of gravity considerations - (Al from Jesse luggage)
One of the reasons that adventure riders stand up on the pegs is because of "center of gravity" concerns – and your luggage and how you place your bags on your bike have a big impact on the center of gravity. Learn about the impact of C.O.G. on your riding in this informative 1 hour talk.
The Impact of Flexibility - Spend time on your body as well as your bike.
Many riders spend a LOT of money and time equipping and preparing their motorcycle for a big trip but they spend no time at all on flexibility and fitness! Let world renowned body worker/rehab expert Vince Catteruccia MSc. RKT, LNMT, FAAPM, NASM-PES share some of the knowledge that he has gained in a lifetime of study of the human body and how it functions best.
Riding in the Desert - Staying safe on our back yard. (Owen B. of Long Beach BMW)
More than half the planet is desert and hundreds of people die every year from a lack of preparedness – there are special considerations for spending time in the desert. Learn and prepare with the essentials of riding in the dessert.
Motorcycle First Aid - Sometimes your bike needs first aid. (David Diaz from Irv Seavers BMW)
Let's say you have a "crash" somewhere in the boonies… you're OK, but your bike doesn't look too good. It's time for motorcycle first aid! How can you figure it out? This clinic will help you understand if your problems are big… or small. (one hour)
Riding Clinics
The Basics of Dirt riding (for noobies):
This two hour session is half lecture and half practical. The "on bike" portion of the class will focus on Standing while riding, plus basic turning and braking. (Taught by RawHyde Trainers)
Skidding on dirt (It's not like on the pavement):
Street riders are taught that "skidding is bad" on pavement, plus todays ABS systems have removed the potential of skidding from the average riders thought process. BUT skidding is very much a part of off road riding. This basic skidding class will allow the rider to "get a feel for the skid" in a safe and controlled manner. It's also a lot of fun to learn to skid a big bike ! 1 hour – taught by RawHyde Trainers.
Basics of Sand:
Everyone loves to hate sand
Dirt Bike 101:
Beginner riding lesson for kids & moto curious adults - our good friend Tim Rice (an MSF Certified Trainer) is available to instruct you for the first time on a bike in the dirt. (3 hour session) Price is $350 that includes a bike, gear, boots for all sizes of prospective adventure riders. You must preregister for this class. There is also a supervised trail ride after the class for the students.
Recreational rides
...and other fun things
Demo rides on new BMW GS model bikes -
If you're interested in a new Adventure Bike you have probably figured out that taking one for a demo ride in the dirt is probably not going to happen. Adventure Days allows you the unique opportunity to take a demo ride on a brand new BMW motorcycle both on the road… and in the dirt. Want to try multiple bikes… no problem. Hosted by your local BMW dealers.
RawHyde's

Dakar Bar

ADV Swap Meet -announce (4-6) in garage
Entertainment
Mary White Band -
(Saturday) Rock and Roller and pop singer Mary White comes back to RawHyde for the 6th time. Mary will sing all your favorites from the 70's and 80's plus some good country and western.
E&O Medicine Show -
Evan and Owen are back … playing now and then… during and after dinner… and whenever the mood strikes them. Always fun, sometimes not PC the E&O medicine show are RawHyde's own troubadours'.
Expedition 65 Movie
Join Jim, Sterling and the E-65 team for a sneak preview of the Expedition 65 movie series. You'll have the chance to follow along with the team as they tackle the high Andes in Peru, and meander through Chile and Argentina. This film is a four part series, with one hour dedicated to Colombia and Ecuador, Peru, Bolivia, Argentina, and Chile.
Talk to our Rider Advocate
Here at RawHyde Adventures we believe in actually having a conversation with people that are interested in our programs so please call us if you have the time. If you reach our voicemail; please leave a message and we WILL return your call promptly. Please Note: Occasionally we have programs that require the service of our entire staff and take us far beyond cell range, and thus it may be a day or two before we can return your call, but rest assured we will do so as soon as possible.
Even though we'd really rather talk to you in person.. email is sometimes necessary so - email if you must but call us if you can, we'll be delighted to answer your questions. If you do not receive a response to your email within 2 business days; please call. If we are out of the office (as stated above) we will contact you as soon as possible.
Thank you.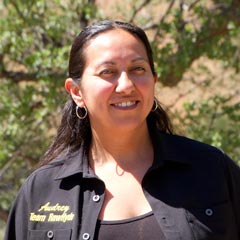 Audrey Rodriguez

Administrator