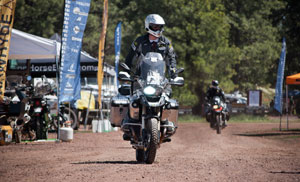 So what's over in Arizona that would be interesting to see, do and explore? There is an amazing amount of kick ass stuff to do and see in the great state of Arizona. There's great riding, great scenery, and all the fun of a full weekend of RawHyde training combined with the amazing Overland Expo.
For starters let me say that we are really pleased to be hosting our Intro to Adventure Off-Road Training in conjunction with the Overland Expo, bringing you the opportunity to enjoy some adventure riding as well as a chance to explore the Expo! There you'll see gear and equipment from over a hundred adventure oriented vendors that will have come from all over the world to show you their wares. We have attended Overland Expo for the last three years and it's an amazing event. It's sort of a combination between a trade show and an African Safari. Everything you could ever need to take a round the world trip is on display. Whether you are a four-wheeler or a two-wheeler it's all there to be seen and dreamt about.
To Learn more about the Overland Expo Click here.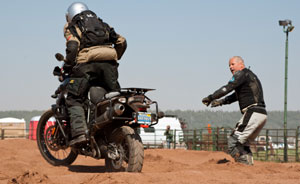 This will be a great opportunity to combine the full RawHyde Training experience with a unique and fun Rally atmosphere. We hope you'll join us at Mormon Lake Lodge in May!
&