RawHyde's Best of the West - Natural Wonders Adventure
California to Colorado
RawHyde's Best of the West experience is a 7 day adventure that encompasses many of the "must do" sights of the American West. Death Valley, Las Vegas, the North Rim of the Grand Canyon, the legendary Antelope Canyon, Monument Valley, Four Corners and more… PLUS a chance to ride segments of 4 BDR routes and the Continental Divide trail as well. This is truly THE Best of the West!
This tour is operated twice per year as part of our annual migrations between our California facility and our Colorado location and usually occurs in late May as we prepare to open our Colorado center, and again in September as we close Colorado and move back to California.
The fact that we own and operate facilities in the two of the most popular ADV riding destinations allows us to create a magical itinerary, with which there is no "one way drop charge" and because of the fact that this tour actually helps us move between our facilities its one of our least expensive adventures.
Price:
$3,995 with a rental bike
Dates:
Itinerary for our California to Colorado trip:
Arrival Day Monday at RawHyde Ranch 5/27/2024
RawHyde Ranch to Death Valley National Park.
Death Valley is amazing! It is America's second largest National Park, it has approximately 200 miles of paved roads within the park and over 1100 miles of dirt roads and trails. We have a special treat as we head toward Death Valley which is the other-worldly spires of the Trona Pinnacles.
On our way into the park we'll stop off at an overlook called Agueberry Point that provides a view that will astound you.
Lodging will be at the Furnace Creek Ranch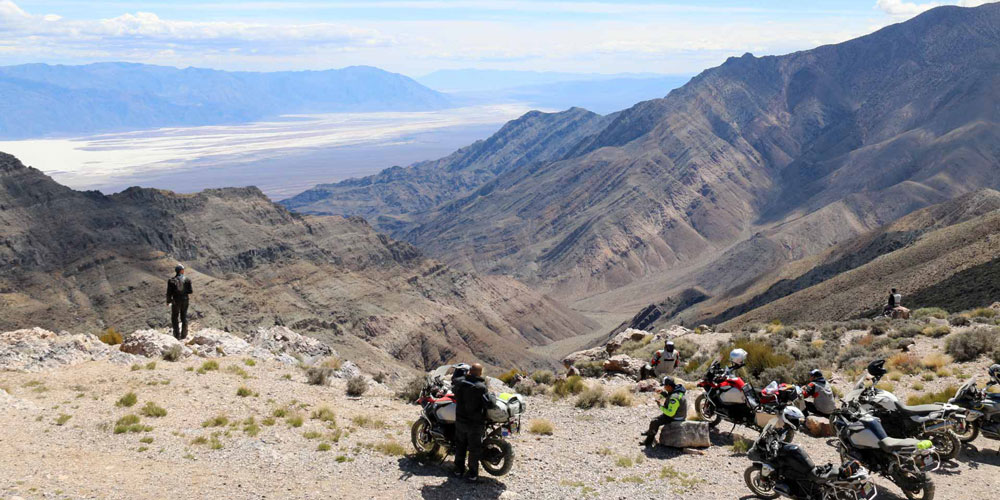 Furnace Creek to Las Vegas.
Day two begins with a ride through the awe inspiring Titus Canyon in Death Valley, which has been designated as part of the California BDR route. It's an incredibly scenic ramble down a "one way" trail through a canyon with an amazing tapestry of landscapes and color.
Lodging tonite at the Silverton Hotel and Casino in Las Vegas.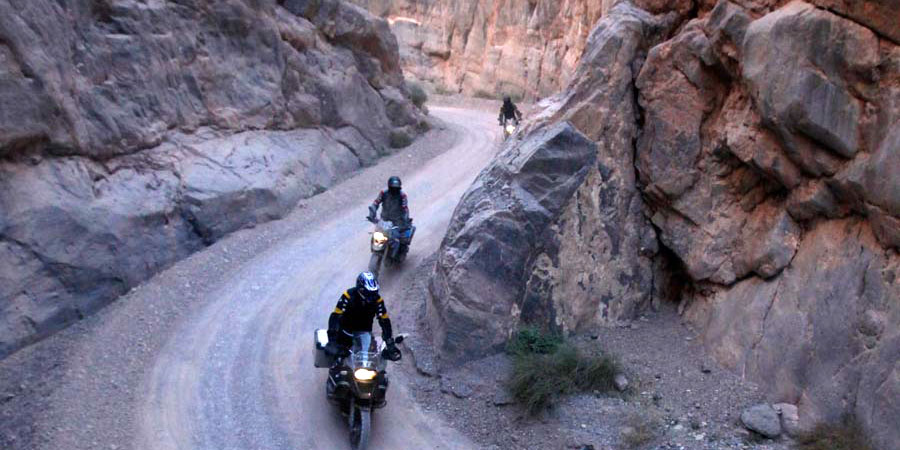 Las Vegas to the Bar 10 ranch and the north rim of the Grand Canyon.
Today we'll pick up a leg of the Nevada BDR route as we ride north from Las Vegas. We head into the back country at Mesquite and head for the North Rim of the Grand Canyon. The Bar 10 ranch is a wonderful and authentic cattle ranch sitting at the North Rim. You'll sleep in the "Bunkhouse" and be treated to a good old fashioned ranch dinner.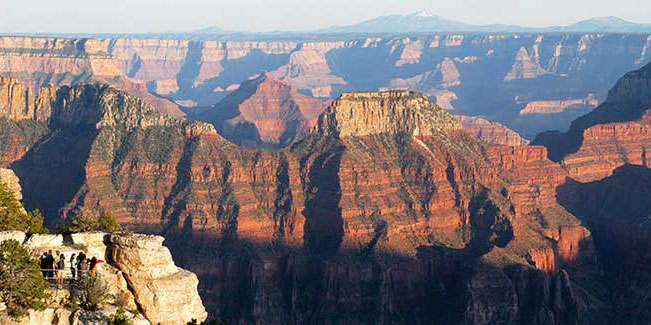 Bar 10 Ranch to Page, Arizona
Today is truly a magical day of back country exploring as you'll have a chance to ride to "Toroweap" and park your bike at the vertical edge of the Grand Canyon. Its pretty amazing !
Hotel TBD
Antelope Canyon thru Monument Valley to Durango
Just outside of Page Arizona is the incredible Antelope Canyon. It's our goal on this first trip to take you there for a short visit.
Here is a link to see what the Antelope Canyon tour is all about. We'll be taking the "early" tour.
After we leave Antelope Canyon we will head north toward Monument Valley and a ride through one of the most striking landscapes in all of America.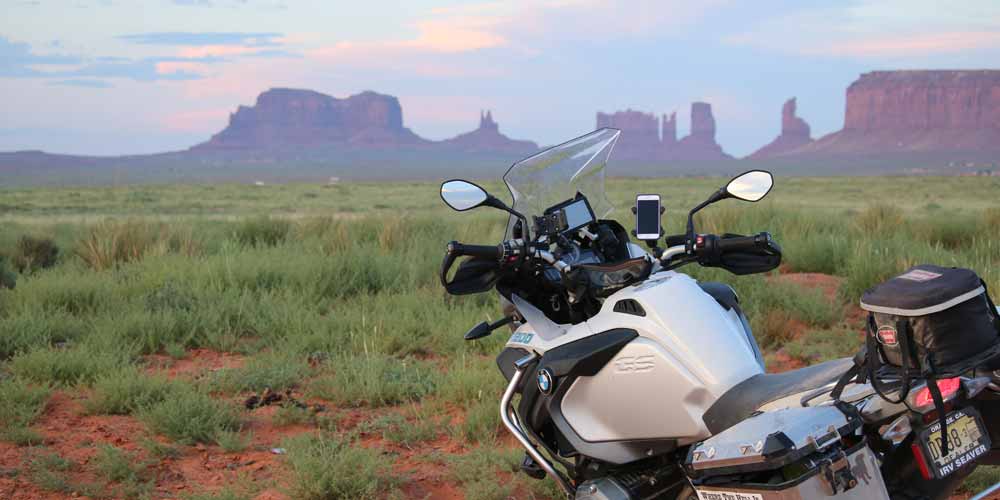 Durango to Salida, Colorado
Today is largely a pavement day as we head deeper into Colorado, but your highlight will passing over the top of "Wolf Creek Pass" at the top of the Continental Divide near Pagosa Springs Colorado.
Day 7 - Sunday Departure Day
Salida to RawHyde and shuttle to airport
Your Adventure with RawHyde ends today with your arrival at RawHyde Colorado. However – the short ride from Salida to RawHyde is fabulous because your entire ride to RawHyde will follow the Continental Divide trail! The ride is fabulous as you'll pass through a huge Aspen forest and enter the "steppe" region where there are no trees... Just endless sky and prairie type landscapes.
Depending on your schedule you can catch either a late afternoon flight back home or take a hotel near the airport in order to make a timely exit from Denver the following day.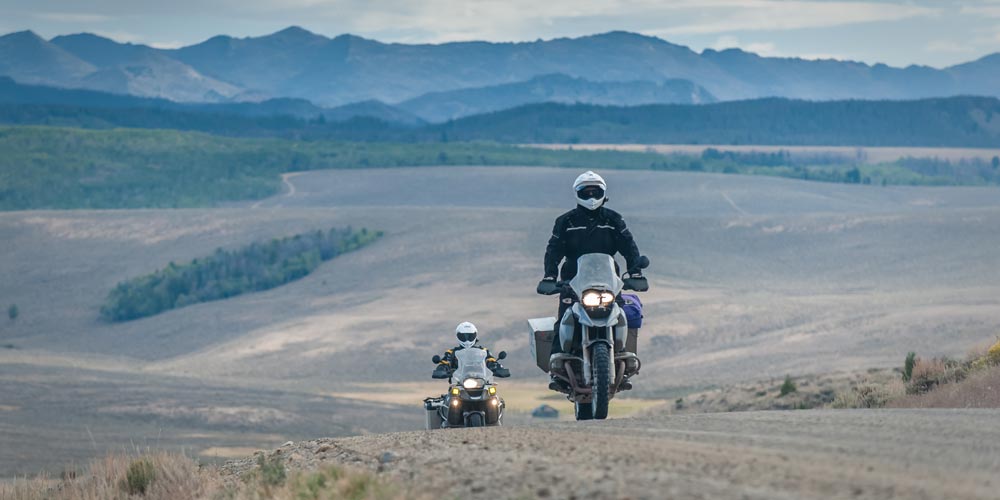 Waiting List
Please fill out the form below
Talk to our Rider Advocate
Here at RawHyde Adventures we believe in actually having a conversation with people that are interested in our programs so please call us if you have the time. If you reach our voicemail; please leave a message and we WILL return your call promptly. Please Note: Occasionally we have programs that require the service of our entire staff and take us far beyond cell range, and thus it may be a day or two before we can return your call, but rest assured we will do so as soon as possible.
Even though we'd really rather talk to you in person.. email is sometimes necessary so - email if you must but call us if you can, we'll be delighted to answer your questions. If you do not receive a response to your email within 2 business days; please call. If we are out of the office (as stated above) we will contact you as soon as possible.
Thank you.