Scheduling And Cancellation Policy
Our programs usually fill months in advance, and re-filling a cancellation at the last minute is difficult. You can re-schedule twice within the cancellation period without penalty before forfeiting your deposit. The following schedule applies:
| Cancellation or rebooking before scheduled date | Amount |
| --- | --- |
| 45-60 days | no charge or full refund |
| 30-45 days | $75.00 fee |
| 15-29 days | $150.00 fee |
| 8-14 days | $250.00 fee |
| 1-7 days | Forfeit Deposit |
The required deposit for all RawHyde tours is $750. Since our tours are typically sold out prior to commencement, last minute cancellations are very difficult to replace. Therefore, if you find it necessary to cancel or "reschedule," the following policy is enforced:
| Cancellation or rebooking before scheduled date | Amount |
| --- | --- |
| Prior to 60 days | no charge/full refund |
| 46-59 days | $250 fee |
| 30-45 days | $500 fee |
| 0-29 days | forfeit your deposit |
Cancellation due to Rain or Natural Disaster:
Rain is part of the "Adventurer's Lifestyle," and we train accordingly. There are times when you ride in the rain, and there are times when you don't. If the weather forecast during a class indicates showers or light rain, The Class goes on!
If the forecast is for a solid storm, however, we will postpone the class and give you a "raincheck" or voucher which entitles you to attend any available class in the future. This is inconvenient for all, but it's simply no fun to try to learn in a downpour. In the event of weather related cancellation, it is our policy not to issue refunds. Typically, we can only offer a 3-day notice of the necessity to cancel a class due to rain. We realize that for clients who must fly-in this represents an additional inconvenience, so we will extend a $50.00 credit to help offset the re-booking fee with your airline. We try to never cancel a class as we realize that many of our customers have planned for months to participate, but sometimes it's unavoidable.
Talk to our Rider Advocate
Here at RawHyde Adventures we believe in actually having a conversation with people that are interested in our programs so please call us if you have the time. If you reach our voicemail; please leave a message and we WILL return your call promptly. Please Note: Occasionally we have programs that require the service of our entire staff and take us far beyond cell range, and thus it may be a day or two before we can return your call, but rest assured we will do so as soon as possible.
Even though we'd really rather talk to you in person.. email is sometimes necessary so - email if you must but call us if you can, we'll be delighted to answer your questions. If you do not receive a response to your email within 2 business days; please call. If we are out of the office (as stated above) we will contact you as soon as possible.
Thank you.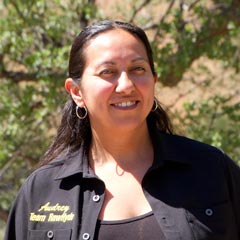 Audrey Rodriguez

Administrator